Meganite
View Meganite Products Below
About Meganite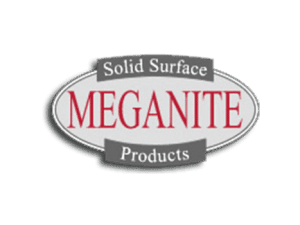 Meganite, Inc. is a chemical manufacturing company founded in 1976 and has many years of experience in chemical resin research for the production of solid surface products.
Founded 40 years ago in 1976, we are a private, family-owned business founded by a chemical engineer. He had a relentless focus on R&D to provide quality products at the best value. Starting with manufacturing composite materials like resins, gel coats and color paste, we eventually evolved to solid surfaces which is our core focus.
Today, as a US-based company, we build off our long history and expertise to continue to innovate on acrylic solid surfaces. Our managing philosophy is to partner for the long-term, and grow with our distributors and customers. As a solid partner, some of Meganite's distributor-partnerships have lasted decades.