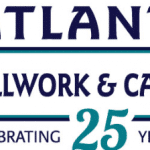 Atlantic Millwork & Cabinetry
Welcome to Atlantic Millwork – Your Premier Destination for Quality Craftsmanship in Lewes, DE!
Discover unparalleled excellence in custom millwork and home improvement solutions right here in Lewes, Delaware, with Atlantic Millwork. Our commitment to precision craftsmanship and customer satisfaction has made us a trusted name in the industry.
At Atlantic Millwork, we understand that your home is a reflection of your unique style and personality. That's why we offer a wide range of customizable millwork options to elevate the aesthetics and functionality of your living spaces. From exquisite doors and windows to bespoke cabinetry and molding, our skilled artisans bring your vision to life with meticulous attention to detail.
Why choose Atlantic Millwork? We take pride in our local roots, serving the Lewes community with top-notch products and unmatched expertise. Our team is dedicated to delivering not just products, but experiences that transform your house into a home. With a focus on quality materials and innovative design, we ensure that your investment stands the test of time.
Explore our website to browse our extensive portfolio and envision the possibilities for your home. Whether you're embarking on a renovation project or building from scratch, Atlantic Millwork is your trusted partner in turning dreams into reality.
Experience the Atlantic Millwork difference – where craftsmanship meets perfection. Your home deserves the best, and we deliver it, right here in Lewes, DE. Welcome to a world of timeless elegance and functional beauty.