About Us
Our Mission is…
"We Install And Service What We Sell."
About Atlantic Millwork & Cabinetry Corporation
Since our start 1991, Atlantic Millwork & Cabinetry has been a go-to retail supplier and distributor of the finest building materials, windows, doors, flooring, stairs, molding, columns, counter-tops, cabinets and more.
When you choose Atlantic Millwork you choose one of the most well-respected suppliers in the Delmarva region – and sales reps that have over 100 combined years of experience in their craft. We're experts on the products we offer, and our staff includes factory trained service personnel that are available to service every product that comes through our facility. When we say that "We Service What We Sell," it's more than an empty slogan – it's an absolute promise.
Our products are only of the highest quality, and we offer them at competitively priced rates backed by that outstanding service you want out of your supplier. You'll have the opportunity to select a product from our large, extensive showroom and then be comfortable knowing that our staff will personally oversee the delivery and installation of it in your home or office. Looking for something unique? Our staff has worked on thousands of custom projects that are fitted to suit your imagination and needs.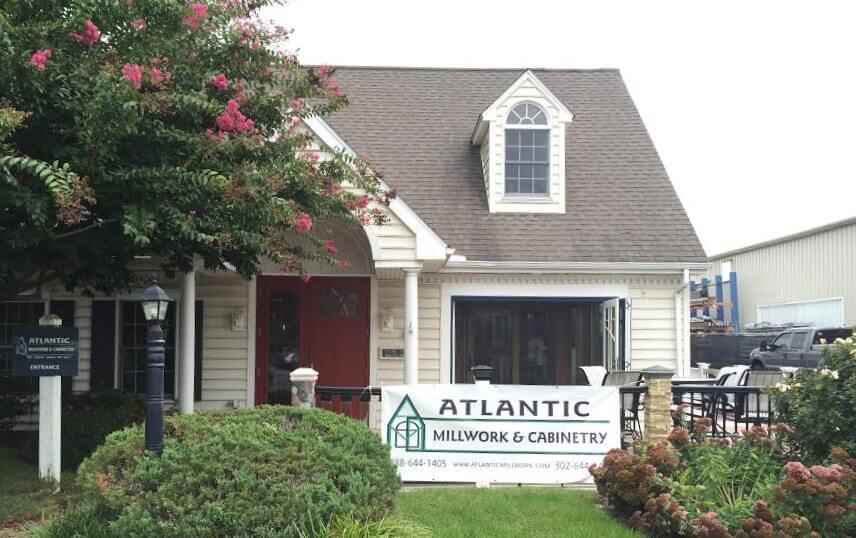 When you choose Atlantic Millwork, you're choosing a product, a service, and a promise – and we ensure you that you'll be happy with all three. For more information about our products and services, please request a quote today!