Atlantic Millwork Comes To Selbyville, Delaware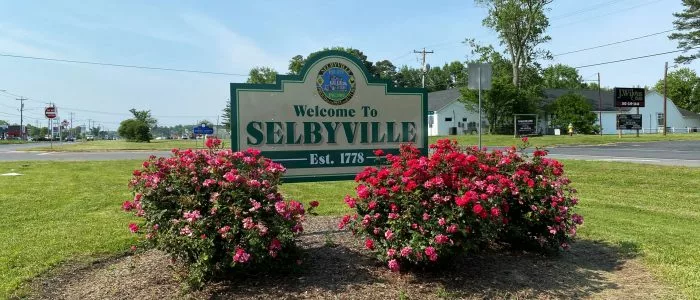 Atlantic Millwork's Selbyville Showroom
Atlantic Millwork is proud to announce the opening of its newest location in Selbyville, Delaware. This expansion marks an exciting milestone and reflects our commitment to providing exceptional products and services. We're excited to help even more architects, contractors, and homeowners in Delmarva.
At Atlantic Millwork's Selbyville location, our customers can expect a comprehensive product range that caters to various construction and design needs. From premium doors and windows to custom cabinetry and architectural hardware, we offer an extensive selection of products from top manufacturers. Want to browse our brands and inventory online first? You can check out our products page anytime to see what we carry.
Expanding Our Reach In Sussex County & Maryland
As a family-owned business with over 30 years of experience, Atlantic Millwork already has a strong presence in Delaware. Our new location in Selbyville will help us expand our reach into southwestern Sussex County and Maryland. This expansion makes it easy for even more people to access our extensive range of top-notch building materials and remodeling supplies without traveling long distances. We're proud to support the local construction industry and provide a valuable resource for professionals in the area.
Whether you are embarking on a remodeling project or starting a new construction venture, our new location ensures easy access to the finest building supplies and expert advice in your community. After all, one of our core strengths lies in our team of knowledgeable professionals who can provide expert guidance and support for your entire project. Whether undertaking a small renovation or a large-scale construction project, our dedicated Selbyville team offers personalized services and prioritize customer satisfaction.
Visit Atlantic Millwork In Selbyville, DE
Atlantic Millwork's newest store is located at 78 Church St. in Selbyville, DE. Stop in and join us as we open the doors to our showroom on June 5th. We can't wait to bring our services to even more people in Sussex County and Maryland. Please visit our Contact Us page for a map of our new location, store hours, and phone number. We hope you enjoy your next visit to our new showroom!