Top Fall 2021 Home Design Trends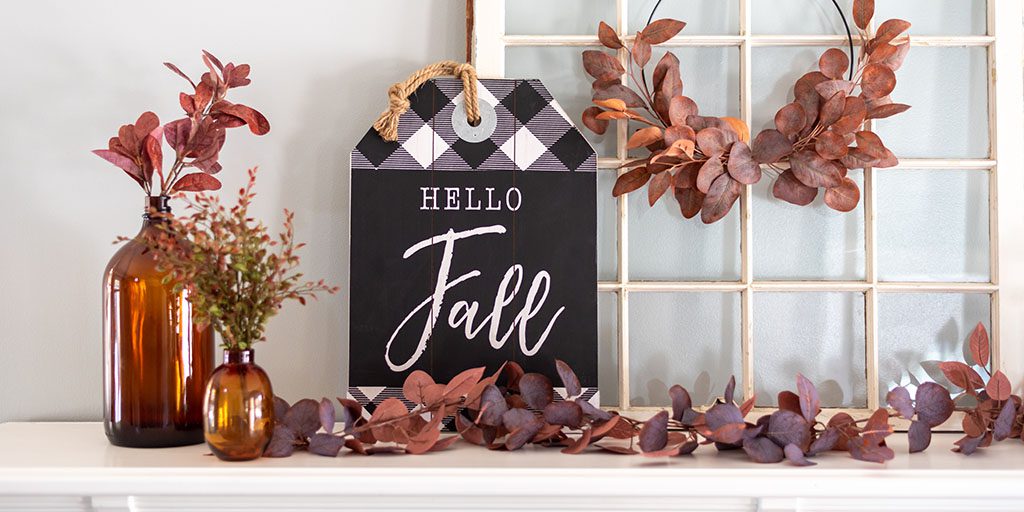 Fall is here, and we already know you are itching to freshen up your home with a new look and feel! So, what are some of the best design trends for Fall 2021? It's all about natural colors and positive energy! After 2020, many people are still working from home and spending most of their time indoors. Making your personal space unique, inviting, and invigorating is definitely the hot trend right now since it's all about increasing that serotonin. When you want to boost your mood and make your home look its best, consider our following Top Fall Design Trends for 2021.

Renovating Your Home Office Space
2020 forced a lot of people to work from home, and for many of us, it looks like that trend may continue.  Admittedly, it isn't always the most helpful workplace. If you haven't yet, consider transforming a part of your home to make it more productive. Sometimes, even small changes will help you focus more, give you more energy, and keep up with everything on your to-do list.
The first thing we want to do is increase the amount of natural sunlight you are receiving. Studies show that plenty of sunlight increases both physical and mental wellbeing. Sadly enough, 90 % of our time is spent indoors. Because our bodies' health depends upon our unique relationship with how our bodies absorb the benefits of the sun's rays, it's important to design a working space that best enhances our reliance upon sunlight. Since the top home design trends for Fall of 2021 focus on mood-boosting, this is definitely a top pick.
The best way to improve your intake of some good ole' vitamin D is with better windows and doors that will let more natural lighting into your home. Try adding doors with decorative glass panels for a nice touch. For windows, consider bay windows, bow windows, or picture windows to let in the most amount of light. Also, try sliding or awning windows to let in some fresh air easily. Check out Marvin Windows and Doors for their line of beautiful and energy-efficient options.  
And what about your floors? Carpets can keep in dust and allergens – something you don't want to deal with if you want to be your most productive. Hardwood floors are an excellent option. With so many stains and sizes to choose from, you can enhance your home office space with form and practicality.
Unsure how to start? Talk to our design team. We can help you map out how to create a home office space that's just right for you. Transform your room with Marvin Windows. Get a free quote on Bruce Hardwood Flooring. We're here to add comfort to your living and working spaces.

Kitchen Renovations

Our second pick for Fall 2021 design trends is all about the kitchen. Many people are making a switch to splashes of color, retro styles, and stylized designs that are unique. It's all about personalizing comfort and convenience while utilizing the perimeter spaces of your kitchen. Maybe to call back to a simpler time, retro kitchens are in – with a twist.
Making the kitchen open and inviting is a great way to make you love your home. Open shelving and wire racks help the kitchen feel open and roomier. Kitchen islands and dining tables are doubling as crafting tables or workstations, which means nice and bright lighting is in. You can count on the bold look of Kohler for your lighting needs. Heck, even office nooks are finding their way into corners of the room. If you have an open kitchen/dining room floor plan, then you'll notice it's quickly becoming the center of your home.
We've been noticing bold and vibrant colors, soft and pastel, or even earthy and natural colors. Going green and eco-friendliness is super key right now, so you're going to see energy-efficient appliances and earthy themes. Picking complementary colors is a huge plus. You should also consider adding a few plants to add a bit of natural beauty to your kitchen.
Need help deciding how to add that extra spark to your kitchen? Contact our interior design experts to help you plan your perfect kitchen remodel. When you do remodel, make sure to choose the name trusted by more builders and home remodelers: Timberlake Cabinetry.
Whether you want a retro feel, wish to have more open space, or give your kitchen a natural breath of fresh air, we'll help turn your kitchen into a space you can call your own.

Bathroom Renovations

Bathrooms are number three on our list for top Fall 2021 design trends. These days, it seems like life is just so stressful for everyone. As one of the most used rooms in your home, your bathroom should help you de-stress and relax. Some of the recent bathroom trends involve looking back to the past or looking ahead to a bright future. There's one thing that all bathroom trends have in common: comfort is key.
One standout this year is an item that hasn't seen as much recognition as it deserves: the bathtub. Bathtubs aren't your same old boring shape or function anymore. While some of the classics – like the claw-foot bath with the deep tub – are making a comeback, bathtubs with whirlpool and spa features are gaining traction. There's nothing quite so relaxing as warm water enveloping your entire body after a hard, stressful day. It's time to pamper yourself – you deserve it!
Function in the bathroom is also essential. We acquire many things but don't have the place to put them all. The vanities featured in the latest trends need to not only match the style you choose for your bathroom space but must also offer a lot of storage space to keep counters free of clutter. Fairmont Vanities are the perfect solution. Clutter adds stress to our lives; a proper place for our miscellaneous items enhances our comfort.
Life is all about being comfortable right now, so make sure your bathroom reflects a little fun and relaxation at the end of the day.
Take the vision you have in mind for your bathroom and contact our design team at Atlantic Millwork.  We'll help you find the bathtubs and vanities that would work perfectly in your new bathroom.