Crown Heritage
View Crown Heritage Products Below
About Crown Heritage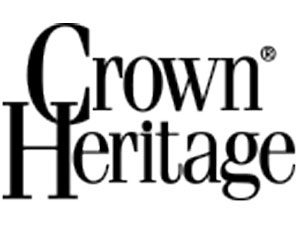 Crown Heritage, a national company manufacturing stair systems for the home, has a rich history spanning more than a half century. The style and beauty of its wood and forged iron stair collections, along with industry leading technical installation developments that include the Crown System®, make Crown Heritage the residential preference for builders and architects.
Our History
A company that began regionally in the Blue Ridge Mountains of North Carolina more than 30 years ago, Crown Heritage continues to embody the traditions and craftsmanship of a region that is well known for its furniture production. Today, Crown Heritage produces thousands of stair components at its manufacturing facility in Wilkesboro, North Carolina, for customers throughout the United States.
Our Promise
Crown Heritage promises builders and architects style in its distinctive wood and forged iron stair collections. This promise is achieved in the detail of design, the industry leading technology and the efficiency of supplying a broader product offering than any other company in the industry. Stairparts are offered in the warm, rich hues of Cherry, Oak, Maple, Poplar, Beech and Hemlock.
Our Mission
Outstanding craftsmanship and unique style are the hallmarks of Crown Heritage stair systems and stair components. Crown Heritage, a national manufacturer, offers efficient and dependable service and skills in providing our customers with exceptional stair system products.
Our Distribution
Through the production at its 75,000-square-foot manufacturing facility, as well as through contracting with offshore producers for high-volume parts, Crown Heritage provides a competitive advantage to its distributors. A national company with a sales team throughout the United States, Crown Heritage can supply all the stair components that a builder or architect may specify. Through the online Design Library, the company provides downloadable CAD drawings for residential specifications.