Hickory Hardware
View Hickory Hardware Products Below
About Hickory Hardware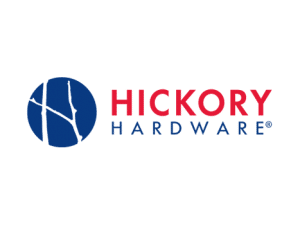 Hickory Hardware® is well-known for their decorative hardware designs. They're a company that's been around for more than 120 years and has been Setting the Trends Since 1893™. As a division of Belwith Products®, they're an industry-leading brand in decorative and functional products. Style, quality, and details are important to Hickory. They have in-house designers, master craftsmen, and engineers integrating both design and technology to craft complete home solutions.
Both the distribution center and headquarters for Hickory Hardware are located in Nashville, TN near Old Hickory Lake. Bringing you some of the finest hardware in the world, Hickory Hardware sells hardware for furniture, cabinets, doors, windows, and casters. Their products include knobs, back plates, drawer slides, catches, door latches, handles, deadlocks, closers, latch guards, stops, coat hooks, and door bumpers. With a comprehensive list of products and finishes, you're sure to find what you've been looking for!
Choose from a variety of finishes to match any home design style. Whether you are looking for a modern stainless steel look or an old-fashioned iron style, Hickory Hardware has something. Use our eShowroom below to explore their products and learn more. 
Atlantic Millwork & Cabinetry is a member of the authorized network of hardware retailers, distributors, and showrooms where homeowners can purchase Hickory Hardware. Contact Atlantic Millwork & Cabinetry to learn more about our selection Hickory Hardware products. Give us a call or stop by our Showroom to discuss your home needs with our sales representatives. We can answer any and all of your questions to ensure your project is completed as smoothly as possible.