Schock
View Schock Products Below
About Schock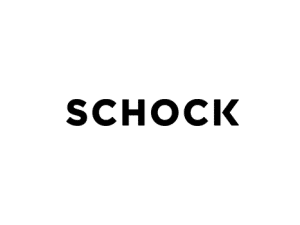 Schock is responsible for inventing quartz composite sinks and has been specializing in providing top-quality sinks for since 1924. When you choose Schock sinks, you can choose from over 200 sink models in as many as 40 colors. This German-based company is so popular that it has achieved international reach for generations and logged over 90 patents worldwide on their ground-breaking stone sinks. 
Why Schock quartz sinks?
Besides the clean and sophisticated look that a stone sink provides your kitchen, a quartz sink is tough and withstands whatever your kitchen can throw at it. The technology put into Schock sinks is carefully crafted and tested to give you the best sink possible. Schock quartz composite sinks are dirt repellent, odor-free, heat-proof, food-safe, hygienic, impact-resistant, stain-resistant, and made to last for years to come. 
Choose from Cristalite or Cristadour finishes. Cristalite provides the stony and slightly rough finish for the perfect stone-finish for your kitchen. Cristadour is a poreless finish with a silky-smooth feel. Cristadour finishes sine in the light of your kitchen from the quartz make-up. 
Sinks and Accessories
When redesigning or finishing your kitchen, consider Schock. Choose from over 200 sink designs in 40 colors with over 4,000 variants. When you're finished choosing the perfect sink to match your countertops and the rest of your kitchen, choose the perfect sink head or tap. Schock offers trendy, modern sink taps in a variety of materials including stainless steel, copper, and even stone. You can also customize the spray style of your tap for just the right look and feel for your day-to-day use.