Bethany Beach Dunes Renovation, Heather Lane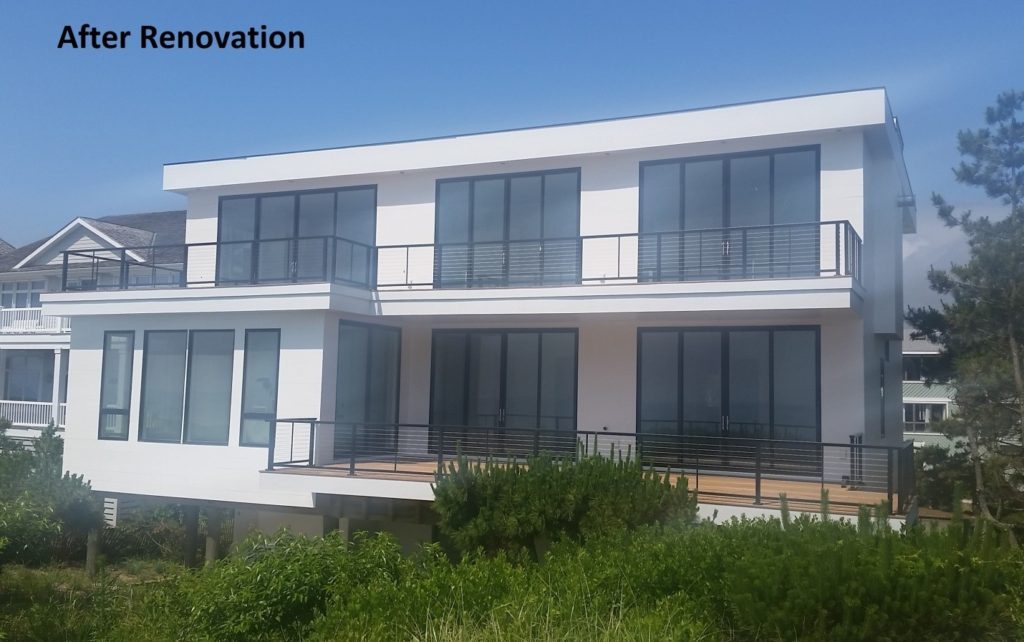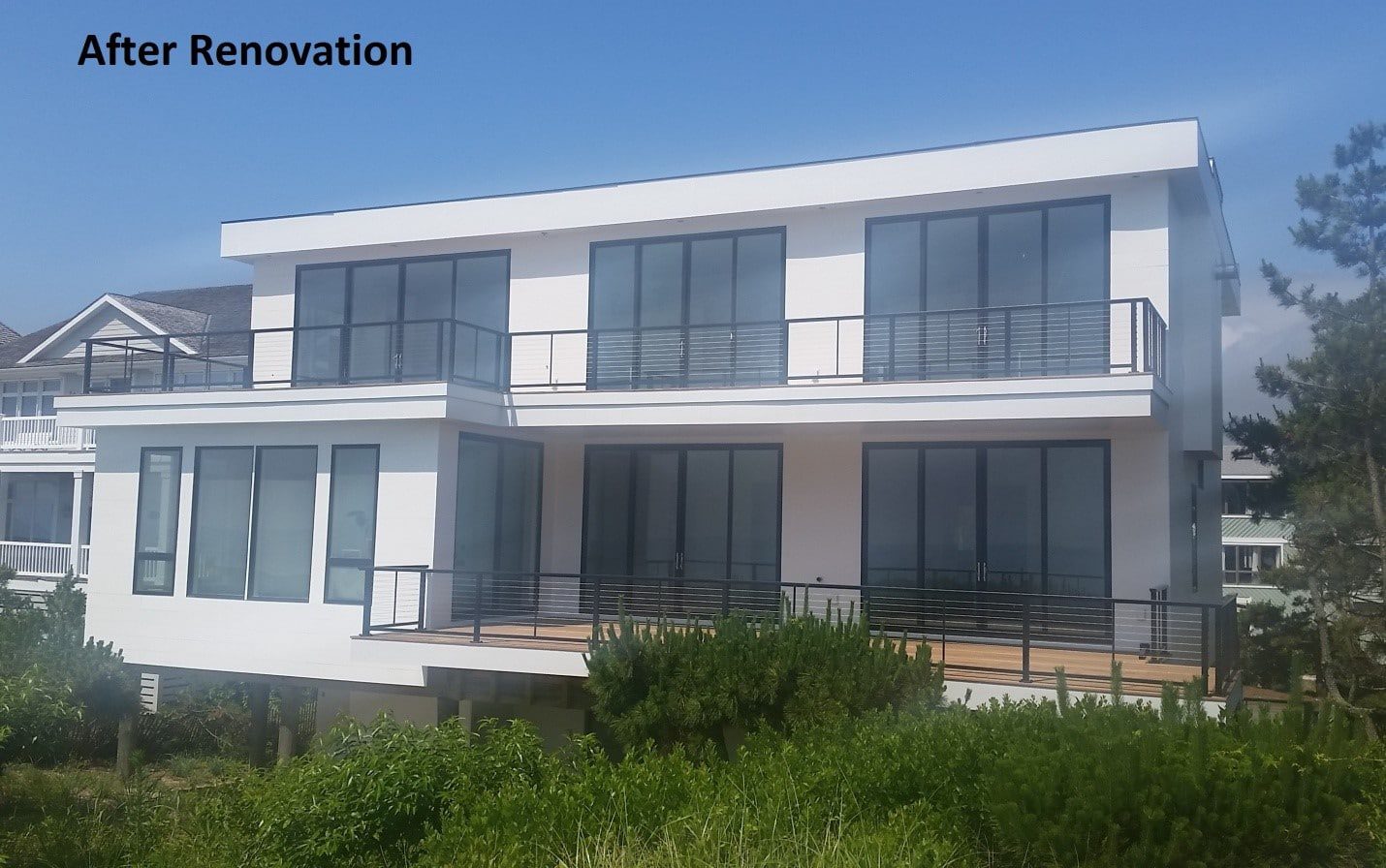 Bethany Beach Renovation
This oceanfront project in Bethany Dunes, Bethany Beach Delaware is considered a Bethany Beach renovation even though it's a new house. DNREC moved their beach preservation line west after the existing house was built. If demolished the existing house would be relocated approximately 30 feet west of the existing house. Shifting the house west would have severely diminished the ocean front view and eliminated this house's unique view to the south.
First Floor
To comply with DNREC grandfather rule, Bruce Mears Designer/Builder demoed approximately 70% of the existing house leaving the ground level floor, the first living level floor and the exterior walls. This six bedroom, reverse living (third floor) home features a 55′ x 20′ kitchen/living area which has the best beach and ocean views in North Bethany.
Second floor
The existing second floor was raised 2 feet above the existing floor giving the bedroom level an elevated view of the beach and ocean instead of looking at the sand dune. Fourteen ebony picture windows from Marvin Integrity and 6 custom sized Marvin Doors were used to capture these amazing views. These windows have a structural rating of DP50, perfectly suited for the condition living on the coast.
Tags: Bethany Beach, Bethany Dunes, Bruce Mears, coastal living, DNREC, Marvin, Marvin Integrity, weather proof