Is it Time for New Energy Efficient Windows?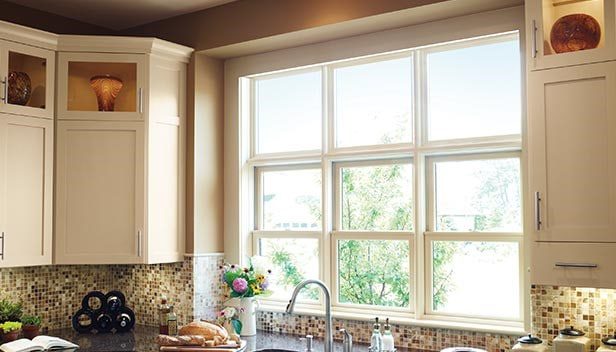 Does it cost an arm and a leg to heat your home in the winter and cool it in the summer? It shouldn't! It's time to talk about upgrading to new energy efficient windows.
Do you need new windows?
If your home feels drafty, it might be time to upgrade your windows. Drafty windows let in outside air making it nearly impossible to regulate the temperature inside of your home. Leaky or drafty windows can also let in excess moisture making your home susceptible to mold, mildew, and water damage.
How to check if it's time for new windows:
There is damage to the caulking inside and outside your windows
The frame of the window is separating from the frame of the house. Check for signs like

Sun Damage
Moving air
Water
Etc.

Your windows don't open or shut easily
Your windows don't lock easily
If you aren't sure, you can always hire a professional to test your windows and check for air leaks. Call or email Atlantic Millwork & Cabinetry for a referral to a professional in your area. Dial 302-644-1406. Email amcinfo@atlanticmillwork.com.
So, You Need New Windows
Either you or the professional you hired determined that the best option for your home was to install new windows. What's Next?
There are many options for windows. We recommend that you explore our online showroom or visit us in person and speak to one of our expert sales representatives. We can help you determine the best windows that fit your needs and meet your budget for home window replacement. 
Should I Invest in Energy Efficient Windows?
With the rising cost of electricity, the biggest question we often hear is "Should I invest in energy efficient windows?" Our response is always "YES!"
Energy efficient windows could save you hundreds of dollars over the course of a year as a result of lower electric bills. Your new energy efficient windows will trap cool air inside during the summer and keep the cold out during the winter. With less heat escaping in the winter and less cool air escaping in the summer, you can afford to give your HVAC system a break.
Frame Materials
There are four common different types of window frames: aluminum, wood, vinyl, and fiberglass.
Aluminum windows are the least energy efficient frame because they are very poor at insulating your home. Alternatively, Wood windows are very energy efficient and are very good at maintaining a consistent temperature in your home. However, wood window frames require frequent upkeep including painting, staining, and sanding.
Vinyl or fiberglass window frames are the best options for energy efficiency and easy upkeep. Visit our online showroom to learn more about our vinyl window options. We offer a variety of finishing options including woodgrain finishes and even custom colors to match your home design. Get help picking the best frame materials for home window replacement. 
Glass Options
There are several different types of glass panels that you can choose for your windows. Each have varying levels of energy efficiency.
Single Pane glass windows are the least energy efficient. The single pane of glass does little to insulate your home compared to double pane windows. Double pane windows have two panes of glass that work to trap air in and keep air out. These can be very energy efficient when you choose Low-E coating or include argon gas between the panes.
Triple pane glass is the best at maintaining a consistent temperature in your home. The three panes of glass work together to provide the most energy efficiency. They provide twice the protection of double pane windows, especially when they include Low-E coating and argon gas between the panes too. 
Learn more about your glass options for home window replacement.
Ask an Expert about Energy Efficient Windows
Whenever you consider updating or renovating your home, ask an expert. They will help you develop an appropriate budget for your project and ensure that you choose the best materials for your home or office. Ask our sales representatives about the best energy efficient windows for your home today. Call 302-644-1406 or email amcinfo@atlanticmillwork.com us to learn more.
Tags: construction, energy efficient windows, Green Business Bureau, new windows, windows