Millwork and Cabinetry in Maryland

Serving Maryland for over 25 years
Since 1991, Atlantic Millwork & Cabinetry has been providing quality products with exceptional service to both residential and commercial businesses in Maryland. Our qualified staff will provide on-site consultations at your job site, home or business for all your building supply needs.
Don't hesitate to contact us online or give us a call to discuss your window, door, or cabinetry needs on Maryland's Eastern Shore. 
Need help getting started?
We have a variety of resources for planning your remodel or new build project on the Atlantic Millwork & Cabinetry Blog. We recommend that you start by reading the Complete Kitchen Remodel Guide when planning a kitchen or home remodel. It has resources for researching cabinets, countertops, and even choosing flooring for your home. 
---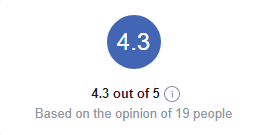 Find Us
17527 Nassau Commons Blvd
Lewes, DE 19958
Call Us
phone: (302) 644-1405
fax: (302) 644-1406
toll free: (888) 644-1405
Visit Us
Mon – Fri: 7:30 a.m. – 5 p.m.
Sat: By Appointment
---
Our Services
Select a product below to read more about our services, suppliers, and recommendations. For help picking out the perfect product for your new home, business, or remodel, give us a call at 302-644-1405 or contact us online. 
---

Kitchen Remodels and Bathroom Remodels in Maryland
You may have guessed based on our name, that cabinets are one of our specialties. We can help with designing your new kitchen or bathroom, picking out the perfect cabinets or designing custom solutions, installing, and finishing your kitchen or bathroom. We also provide countertop services including installing and replacing countertops in your new kitchen or bathroom. 
If it's time to remodel your kitchen or bathroom, check out our products on the eShowroom or contact us to learn more. Before you get started, you might want to take another look at your budget and decide if hiring a professional contractor is the right decision for you.
Kitchen remodels are large projects that need professional to oversee them. Don't spend more money than you have to with a contractor to manage the project from start to finish. We offer services all over Delaware and Maryland.
A bathroom or kitchen remodel can drastically increase the value of your home. Here are several more tips to increase your home's value! If you're looking to improve your home's value or overall look, consider starting with these 5 quick and simple remodels on a budget! 
If you are just beginning to plan your kitchen remodel, you might like to read more about What's Popular in Kitchens Now. 

Cabinet Installation and Replacement in Maryland
Atlantic Millwork & Cabinetry will help you customize the right cabinet for your Maryland home. We can also reconfigure and rearrange your existing kitchen cabinets into an entirely new layout.
Our experienced cabinetry design teams and installers have been designing and installing custom bathroom cabinets for years and will ensure your cabinets are aligned and secure.
Adding custom cabinets in your Maryland home has many benefits. For example, some benefits of custom cabinets include increased storage, better presentation, and added value to your home.
The Atlantic Millwork Difference
At Atlantic Millwork & Cabinetry, our technicians are highly qualified to work with you to build the custom kitchen and bathroom cabinets that will turn your dream home into reality. Choose Atlantic Millwork for your bathroom cabinets in Maryland.
Looking for cabinet installation? Look no further! Atlantic Millwork & Cabinetry offers commercial cabinet installation and replacement services for local businesses in Maryland.
Ask us about our top cabinet suppliers, including:
If you need kitchen cabinets in Maryland, contact us.

Custom Bathroom Vanities in Maryland
Whether you are looking for a complete bathroom remodel or a small bathroom facelift, a custom bathroom vanity will be the cherry on top. Stop into Atlantic Millwork to learn more about our custom cabinetry solutions that are perfect for small and large spaces. 
Our custom bathroom vanity suppliers are:
If you are looking for a bathroom vanity for your Maryland home, stop by Atlantic Millwork & Cabinetry or search our vanities online. 

High-Quality Countertop Installation in Maryland
Looking to have high-quality custom countertops installed in your Maryland home or business?
Let the professionals at Atlantic Millwork & Cabinetry install your new countertops to ensure the job is done correctly.
We focus on providing excellent customer service, whether you are building new, in need of a full renovation, or you're simply working on a DIY project and just need some advice. We're here to help.
Best Granite Countertops in Maryland
It can be hard to find quality granite countertops in Maryland. However, it can be even harder to find installation service for your new granite countertops as reliable as Atlantic Millwork & Cabinetry. 
Our countertop suppliers include:
Our expertise and dedication are what makes Atlantic Millwork & Cabinetry the best choice for your countertop installation services. Contact us today!

New & Replacement Windows in Maryland
Atlantic Millwork & Cabinetry installs and replaces windows that help keep your home running efficiently and looking great.
With a wide selection of quality residential window brands for your new or existing home in Maryland, we back our products with our motto, "We Service What We Sell".
At Atlantic Millwork & Cabinetry, we utilize the best quality materials and can guarantee superior workmanship on all our projects.
Home Window Replacement in Maryland
We specialize in home window installation services in Maryland. Our team is also very experienced in commercial window installation and replacement in Maryland. We pride ourselves in being experts on all the window products we sell. 
All of our sales team members are trained to help guide you through the window buying experience. Let one of our customer service specialists come to your house and determine the best window for your project.
Our customer service specialists are equipped to answer all your window purchasing questions.
Ask About Marvin windows
Marvin is our special line of custom energy-efficient windows. These windows will complete any home and keep your energy bills low. Call today to ask about Marvin custom windows, one of the oldest and well-recognized construction brands on the market. They produce the best quality and most energy-efficient windows and doors. When it comes to choosing the best products for your home, choose Marvin. 
Give us a call at 302-644-1405 to ask about our Window Suppliers:
Energy-Efficient Windows
If your windows are outdated or were previously installed incorrectly, you could be losing much of your home's heat through your windows.
Drafty or otherwise unsealed windows can allow cold air into your home during the winter months and hot air into your home during the summer.
With quality-made and professionally installed energy-efficient windows, you can improve your home's energy efficiency. As a result, your new windows could reduce your monthly electric bills to practically pay for themselves. Find more tips to reduce your monthly electric bills. 
Make Your Home Feel Like New with New Windows
Having new windows in your home can contribute not only to your home's energy efficiency but also its overall curb appeal.
With many different window styles to choose from, brand new energy-efficient windows can improve the look, comfort and energy of your home enormously. 
Window Installation Services for New Construction
Building a new home? Atlantic Millwork & Cabinetry offers window installation services for new construction as well.
We'll work with the builder to ensure your home receives the proper windows according to building code, geographic area, and size of openings.
Additionally, we offer the following window services: New Construction Installation, Window Replacement, Window Installation, Window Maintenance and Repair, Commercial and Residential Window Installation Services. Contact us today!

Maryland Interior and Exterior Door Installation
Whether you're in need of a new front door, patio door, sliding door, bedroom door or bathroom door, Atlantic Millwork & Cabinetry has the perfect option for your Maryland home.
We offer a wide range of materials, styles, colors, and features to choose from including wood, metal, and fiberboard and more. Brands we install include:
There are many benefits associated with having a new properly installed door, including the reduced energy costs associated with heating and cooling your home. If you're selling your home, a new front door can increase the perceived value of your home by 4.2%.
We offer exterior doors made of fiberglass, steel, wood, composite and more and have the experts on staff that can help you find the perfect door and the perfect look for your home.
Installing a new exterior door has many benefits, including noise reduction, resistance to the natural elements, increased strength and more.
Wood doors add grace and style to your home. They are sturdy and long-lasting. Learn about why you should choose a wood front door for your home. 
We offer interior and exterior door installation for new construction as well. Our products are guaranteed to last for years to come. We also offer commercial door installation and services.
For Maryland interior door installation or replacement, Call us today to schedule an appointment.
Premium Door and Window Hardware in Maryland
We work with premium manufacturers to deliver the best hardware products money can buy. Our professionals will work with you to help determine what hardware looks and works best with your windows and doors.
Elegant hardware can put the finishing touches on a new window or door for long-term performance and beauty.
Because of our relationship with suppliers, we showcase some of the most well-known hardware brands in America, including:
We work with premium manufacturers to provide products that are top quality and manufactured to stand the test of time. We offer locks, door hardware, and other builder handle sets. Contact us today!

Flooring Installation and Replacement in Maryland
Atlantic Millwork & Cabinetry has the necessary tools and expertise to handle all of your flooring needs in Maryland. Since our professionals have years of experience in the flooring business, you can rest easy that your project is in good hands.
Types of floors that we install and replace include:
ceramic,
hardwood,
laminate,
vinyl,
and more. 
We cover flooring services for bathrooms, kitchens, basements, laundry rooms and more. Our professional installers will come out to your location with all the necessary tools and equipment they need to get the job done right.
Hardwood Flooring in Maryland
Hardwood floors are in style. We regularly have homeowners asking about the cheapest, most durable, and most attractive hardwood flooring for their new home or home renovation. Luckily for them, we have a number of the best hardwood flooring manufacturers in stock. 
Hardwood floors are durable and classy. They are perfect for families with children, pets, and more. Dark hardwood flooring will show more dust and dirt, so we recommend lighter wood colors for rooms with high-traffic. Be wary of placing hardwood floors in your kitchen as they can be easily damaged by water. Read our homeowner tips for maintaining your hardwood floors.
If you are interested in installing hardwood floors in your home, stop by our showroom. You'll have the opportunity to speak with one of our sales specialists about your home and your flooring needs. Our flooring experts can answer your questions about hardwood flooring in your home too. You can even view some of our hardwood flooring samples right there. 
You can also view our selection of hardwood flooring manufacturers online in our eshowroom. 
Ask About Our Flooring Suppliers
We install flooring from:
Our residential and commercial flooring services include:
Flooring installation
Custom floor replacement
Atlantic Millwork & Cabinetry also offers flooring installation services for new construction.
If you're building a new home and need help determining what flooring you want, let our experts assist you with picking out the perfect flooring. If you need Maryland flooring installation services, contact us!

Maryland Moulding Installation & Matching
Crown moulding can add value and style to your home or business and is a small touch that makes a huge difference.
In addition to helping you pick out the perfect moulding for your home or business, we'll ensure that it is installed properly. Our installers can even replace your existing moulding.
Our top crown moulding suppliers include:
We also provide moulding and offer installation services for new construction if you're building a new home or business. Contact us today.

Deck Building and Replacement Services in Maryland
Decks are a wonderful addition to any home. They provide a great spot for entertaining, barbecuing, or just hanging out and enjoying the outdoors with family and friends. They can also increase the overall value of your home.
At Atlantic Millwork & Cabinetry, we can construct the perfect deck that will bring your outdoor living space dreams to life.
Old Decking Problems
If you have an older deck that has been exposed to the natural elements, you may experience wear and tear over time. Eventually, your deck will need to be repaired. Common problems include:
Loose, cracked or rotten wood
Insect Damage
Pliant boards
Loose handrails
Old/weakened support posts
The professionals here at Atlantic Millwork & Cabinetry can replace all of these and more and get your deck back to looking brand new.
Decking Suppliers
There are cases when a deck may be beyond a simple repair. For instance, the structure of the deck has been compromised. If this is the case, we can construct a brand new deck in place of the old.
Regardless of whether we are replacing the deck or starting new, you can rest assured knowing your outdoor living space will last you and your family for years to come.
Our decking manufacturers include:
Eze-Breeze Enclosures
Atlantic Millwork & Cabinetry is an authorized Eze-Breeze dealer in Maryland. After you install a porch flooring and railings, consider finishing off the space for beautiful outdoor living.
Keep bad weather out while allowing a nice breeze in with Eze-Breeze porch enclosures. Ask one of our sales associates for more information on Eze-Breeze enclosures.
If you're building a new home or business, we can install a brand new deck at your location! Call us today to schedule an appointment.
Maryland PVC Boards
A quality deck built with superior products from Atlantic Millwork & Cabinetry will provide you many hours of outdoor enjoyment. If you are a do-it-yourselfer or a contractor, visit our showroom, in Lewes, Delaware.
Our experienced sales staff will provide you with knowledge of industry-leading materials.
Maryland is a coastal state, which means building a deck using traditional lumber isn't always the best choice – and PCV is a more durable alternative.
Why Choose PVC Decking in Maryland
Using PVC for your next deck in Maryland is your best bet, and we can make sure your choice to build your deck with PVC in Maryland is your last choice until you are ready to expand or rebuild your home or business.
We offer installation and replacement services for existing homes and businesses as well as new construction. We recommend the following brands:
If you need Maryland PVC decking installation or PVC decking replacement, contact us today!

Maryland Stair Installation and Replacement Services
Are your stairs old and creaky? Have your pets or shoes scratched your stairs over the years? If you're in need of stair replacement or repairs, let the experts at Atlantic Millwork & Cabinetry help you.
Top Stair Suppliers
Atlantic Millwork is an authorized dealer for a variety of stair products including brands like:
Stair Repair Services in Maryland
We can repair, refinish or replace your stairs and have them looking brand new. Common signs that you need stair repair:
Creaky stairs
Broken stairs
Discolored stairs
Mismatched stairs
Splintered stairs
Stained stairs
Worn stairs
Don't let these issues stop you from showing off your stairs; call us today and we'll get your stairs back to the best they can be.
Atlantic Millwork & Cabinetry offers new construction services as well – we'll match up your new home with a brand new staircase that complements your home.
We even offer commercial stair installation and replacement services for businesses in Maryland. For stair installation services, Call us today to schedule an appointment.

Railing Installation and Replacement in Maryland
Your stairs aren't complete without proper railings. Stair railings are an important part of your home or business and act as a safety means to protect against harmful falls. In addition, they add a decorative touch to your stairs.
We'll evaluate the current stairs and space before making a recommendation. Whether you're renovating or starting new, our team of professionals will provide you with top-quality stair railings that are designed with both safety and aesthetics in mind.
We offer products from top quality manufacturers like:
Click here to contact us today!
Contact Atlantic Millwork & Cabinetry
In conclusion, if you are considering a home remodel, new build, or other renovation, choose Atlantic Millwork & Cabinetry. No one else has better access to the best products and services in southern Delaware. 
Call or contact us online to receive a free quote on your next project or to inquire about our products and services. Call 302-644-1405 or email us to get started. 
Don't forget to read our Complete Kitchen Remodel Guide to start creating your budget and planning your project, big and small. 
View more of our Vendors.