Read the original article on Delmarvanow.com.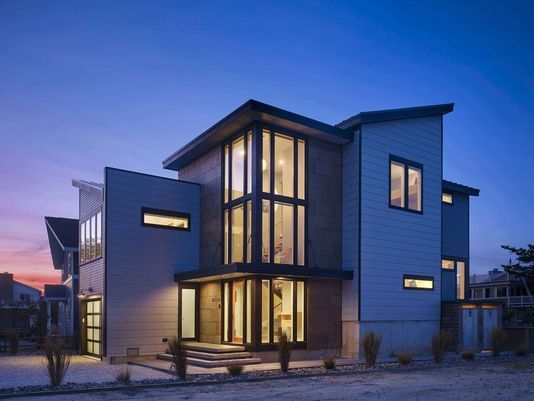 (Photo: Scott Edmonston Submitted Image)
A house in South Bethany and its architect and builder have won a 2017 Integrity Windows and Doors Red Diamond Achiever Award award for their work on the house in the annual competition.
Architect Scott Edmonston of SEA Studio Architects and Shay Gallo of Shay Gallo Construction Inc. won the award for their work with the Integrity windows and doors from Marvin.
"I think Integrity likes modern architecture," Edmonston said. "So they wanted to recognize some houses like this one that had a little different take on architecture."